Scholarship Program
Megaworld stands by on the principle that a corporation exists to serve others. We believe that we must not only do well but also do good in the community we are part of. This belief has been our driving force to continuously give back to the society through the company's socio-civic arm, the Megaworld Foundation.

On 2012 our foundation has reached its 15th year anniversary. As a young foundation, we take pride in our humble accomplishments and contributions in the fields of education, health, environment, people empowerment and other noble undertakings. With our corporate social responsibility efforts we were awarded Best CSR in the 3rd Asian Excellence Awards Special of Corporate Governance Asia.
Be a Megaworld Scholar
---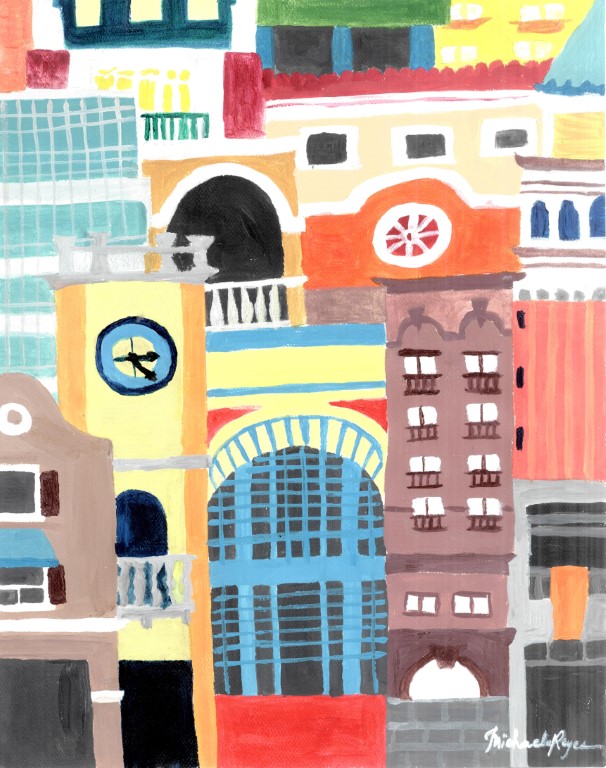 Venice Piazza, McKinley Hill
Painted by Mica Reyes, Megaworld Scholar, as her token of appreciation for the scholarship program.
---
VISION
Megaworld Foundation envisions to be a leading foundation that promotes corporate social responsibility through education, social development programs and cultural preservation in the aim to create a positive impact to its stakeholders and the society
Mission
Alleviate poverty through education and empower the youth by banking on their capabilities and grooming them to be the next generation leaders
Engage in strategic partnerships that would spark a fruitful endeavor to reach out and uplift the lives of the underprivileged sectors of the society
Cultivate the passion for service by organizing and supporting CSR activities that would create a culture of bayanihan
Promote and preserve the rich cultural heritage of Filipino people

Megaworld Foundation Board of Trustees
Dr. Andrew L. Tan
Chairman
Dr. Francisco C. Canuto
President
Mr. Kevin Andrew L. Tan
Treasurer
Ms. Lourdes T. Gutierrez - Alfonso
Corporate Secretary
Atty. Monica T. Salomon
Director
Ms. Maricen S. Jalandoni
Independent director
Megaworld Foundation Officer
Mr. Danilo I. Madlansacay
Executive Director
Since the beginning, the Foundation has been actively promoting education through its scholarship program. From two initial partner schools in 1999 —University of the Philippines and Mapua Institute of Technology —the Foundation now extends a helping hand to 25 partner universities and colleges.

With an average of 100 college scholars in its early years, the Foundation is currently supporting more than 400 students a year. These students show academic excellence in the fields of business, engineering, accountancy, information technology, architecture, communication arts, interior design, social sciences, hotel and restaurant management and tourism.

This year the foundation has added high school scholarships both for public and private high schools. Aside from full scholarship grants, these students receive stipend and allowances.
Our Partner Schools